SAFETY PROTOCOLS IN THE SCIENCE CENTER BUILDINGS
For the College's COVID-19 Health & Safety information, please visit this page.
The Massachusetts Phase III Laboratory Safety Standards can be found here.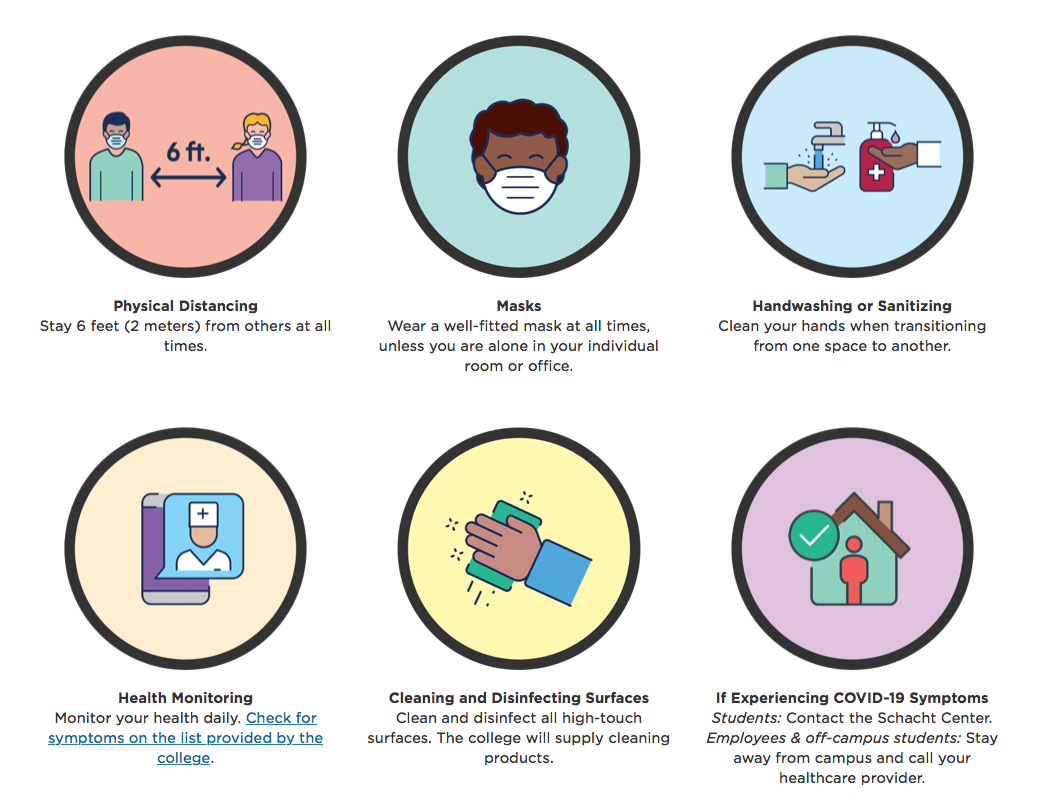 Interesting Fact: There is a difference between a cleaning, sanitizing, or disinfecting product. Sanitizers reduce bacteria on a surface by at least 99.9%, disinfectants kill a wider range of microorganisms (than sanitizers), and cleaners simply remove dirt, soils, and impurities from surfaces.