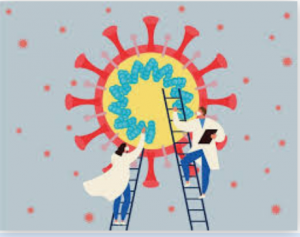 Coronavirus has affected all of our lives in many ways. Now people work primarily at home and only go out when necessary. For science, especially research & medical, this new lifestyle has drastically affected the way we work.
One change most of us have heard us is the possible expediting of the vaccine process. A vaccine would normally take at least a year to produce, but reducing the restrictions would shorten that time period by at least a couple of months. However, the ethical implications may prevent such measures for going through as it is considered morally irresponsible to expose people to a dangerous virus without proper precautions. Rather than a complete change to the process, the process may be relaxed for the extenuating circumstances.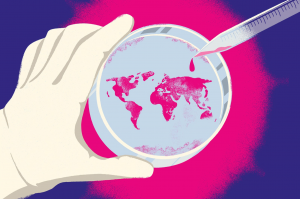 Additionally, coronavirus has impacted astronomy as many conferences have been canceled indefinitely. One suggestion has been to have conferences over the internet and even leave this system implemented for the future. Conferences this way would decrease the costs and carbon footprint. However, the lack of in-person communications may wear down the connections between colleagues.
Moreover, coronavirus has impacted the Mauna Kea protests as it is unsafe to have a large number of people in close proximity. Thus, the protestors have sent most people home despite the fact spring break should've been when they'd be the largest. They've also had to send home their elders to protect them from the virus.
Within just seven weeks, coronavirus has changed our entire lifestyle, from where we go to how we work to science processes. We all keep waiting for our lives to go back to normal, but it's already obvious that science at the very least won't be quite the same.
More on Expediting a Vaccine: https://nypost.com/2020/03/26/coronavirus-vaccine-can-be-expedited-if-the-healthy-volunteer-to-be-infected/
https://www.sciencemag.org/news/2020/02/completely-new-culture-doing-research-coronavirus-outbreak-changes-how-scientists
More on the effect on Astronomy: https://www.space.com/coronavirus-impacts-on-astronomy-research.html
More on the Mauna Kea Protestors and Coronavirus: https://www.space.com/coronavirus-shrinks-thirty-meter-telescope-protest-in-hawaii.html