The Thirty Meter Telescope (TMT) is one of the most contested astronomy projects in history.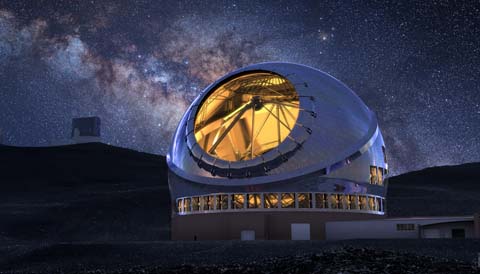 Since its initial proposal, the project has faced almost two decades of legal challenges. Although the telescope's construction permits were finally approved in 2018, and construction began in the summer of last year, the project is not entirely out of the water yet. Protestors have not stopped their fight, consistently coming onto the project grounds to disrupt the construction and often finding success in their endeavors.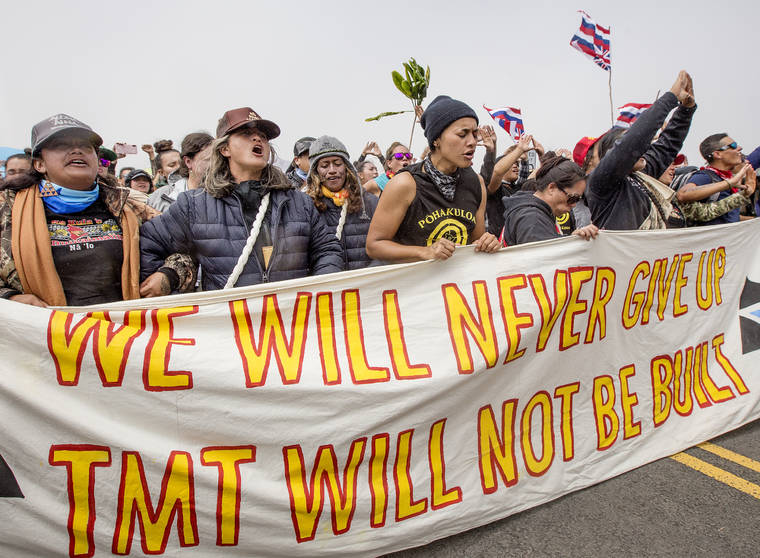 Many Native Hawaiians object to the telescope because of its location. TMT is being constructed on Mauna Kea, a mountain sacred in Hawaiian culture–where they sky god Wakea met with the earth goddess Papa Hanau Moku, leading to the creation of the islands. They have already experienced much unwanted destruction of the mountain from previous telescopes that have been constructed there, do not want to see it damaged any more, and do not trust promises that TMT will be the last one built.
As of last summer, there was no end in sight to the protests, and it seemed as though a significant number of Native Hawaiians–particularly the elders–would refuse to give in to the construction. It's conceivable that if nothing could be done to convince the local community of the value of the telescope and the fight were to go on for too long, the TMT project might be forced to relocate to its alternative backup site in Spain.
In a sudden shift, however, the current COVID-19 pandemic might provide the perfect opportunity for the project to succeed.
One reason for this is that protests are now dangerous to public health, violating social distancing rules put in place. Protestors, many of whom are native elders, may choose to prioritize their health and safety over fighting the construction of the telescope and it could progress much further. There is already some evidence that this is happening.
Another reason the telescope's future might shift significantly is that many more natives could be swayed to support it. COVID-19 is creating a huge economic crisis, with record unemployment–increasing every day–and countless business shutdowns. Hawaii, which relies significantly on tourism for its income, is also being hit hard due to drastic reductions in travel. TMT may become much more desirable as Hawaiians realize its potential impact on the state's economy. TMT is projected to add 140 permanent jobs, 300 multi-year construction jobs, and $26 million a year into the economy once operational. Additionally, the project will give significant financial support for STEM education and academic outreach programs.
Just as how it happened at Kitt Peak, this economic promise during hard times may be just what the project needs to achieve final approval. Natives may have no choice but to abandon their cause and accept the construction.
––––––––––
For more, see:
https://www.civilbeat.org/2020/04/its-time-to-reconsider-objections-to-astronomy-on-mauna-kea/
https://www.nature.com/articles/d41586-019-02354-5
https://abcnews.go.com/Technology/wireStory/hawaii-telescope-protesters-leave-camp-due-virus-concerns-69836479