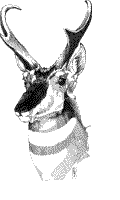 Mammalian Species
Complete Systematic List of Accounts


Welcome to the complete list of the Mammalian Species accounts presented in taxonomic order. You may browse directly down the page or use the links in the frame on the left of your screen to jump to a particular Order.
| | |
| --- | --- |
| | The taxonomy used by Mammalian Species for species indentification follows that of Mammal Species of the World used by the Smithsonian Institution's National Museum of Natural History. [external link] |
New accounts are added on a regular basis. Last update was 29 August 2014. The list of accounts on this page is presented in the following format.
Order
Family
Subfamily
Genus species, Account #, Common name
Order Monotremata
Family Ornithorhynchidae
Ornithorhynchus
anatinus
,
585
, Platypus
Order Didelphimorphia
Family Didelphidae
Subfamily Caluromyinae
Caluromys
derbianus
,
140
, Woolly Opossum
lanatus
,
803
, Western Woolly Opossum
Glironia
venusta
,
107
, Bushy-tailed Opossum
Subfamily Didelphinae
Chironectes
minimus
, 109, Water Opossum
Didelphis
virginiana
, 40, Virginia Opossum
Gracilinanus
microtarsus
, 851, Brazilian Gracile Opossum
Lestodelphys
halli
, 81, Patagonian Opossum
Lutreolina
crassicaudata
, 91, Coligrueso
Marmosa canescens
, 725, Gray Mouse-opossum
mexicana, 421, Mexican Mouse-opossum
robinsoni, 203, South American Mouse-opossum
Monodelphis
domestica
, 760, Gray Short-tailed Opossum
kunsi, 190, Short-tailed Opossum
Philander
opossum
, 638, Gray Four-eyed Opossum
Thylamys elegans
, 572, Llaca
pallidior, 856, White-bellied Fat-tailed Mouse Opossum
Order Paucituberculata
Family Caenolestidae
Rhyncholestes raphanurus, 286, Chilean Shrew-opossum
Order Microbiotheria
Family Microbiotheriidae
Dromiciops australis, 99, El Monito del Monte
Order Dasyuromorphia
Family Dasyuridae
Dasyurus
maculatus
, 676, Spotted-tailed Quoll
viverrinus, 677, Eastern Quoll
Family Myrmecobiidae
Myrmecobius fasciatus, 881, Numbat
Order Peramelemorphia
Family Permelidae
Perameles gunnii, 654, Eastern Barred Bandicoot
Order Diprotodontia
Family Phalangeridae
Phalanger lullulae, 620, Woodlark Island Cuscus
Family Potoroidae
Bettongia gaimardi, 584, Tasmanian Bettong
Family Macropodidae
Macropus giganteus, 187, Eastern Gray Kangaroo
Family Burramyidae
Cercartetus
concinnus
, 831, Western Pygmy-possum
lepidus, 842, Little Pygmy-possum
nanus, 815, Eastern Pygmy-possum
Family Pseudocheiridae
Petauroides volans, 866, Greater Glider
Family Petauridae
Petaurus
breviceps
, 30, Sugar Glider
gracilis, 882, Mahogany Glider
Order Cingulata
Family Dasypodidae
Subfamily Dasypodinae
Dasypus novemcinctus, 162, Nine-banded Armadillo
Subfamily Euphractinae
Euphractus sexcinctus, 252, Yellow Armadillo
Zaedys pichiy, 905, Pichi
Subfamily Tolypeutinae
Cabassous centralis, 898, Northern Naked-tailed Armadillo
Order Pilosa
Family Bradypodidae
Bradypus
pygmaeus
, 812, Pygmy Three-toed Sloth
tridactylus, 839, Pale Three-toed Sloth
torquatus, 829, Maned Three-toed Sloth
variegatus, 850, Brown-throated Three-toed Sloth
Family Megalonychidae
Choloepus
didactylus
, 621, Linne's Two-toed Sloth
hoffmanni, 873, Hoffmann's Two-toed Sloth
Family Myrmecophagidae
Tamandua
mexicana
, 874, Northern Tamandua
tetradactyla, 875, Southern Tamandua
Family Cyclopedidae
Cyclopes didactylus, 895, Silky Anteater

Order Afrosoricida
Family Tenrecidae
Subfamily Tenrecinae
Hemicentetes semispinosus, 541, Streaked Tenrec
Family Chrysochloridae
Eremitalpa granti, 629, Grant's Golden Mole
Order Erinaceomorpha
Family Erinaceidae
Atelerix albiventris, 857, Four-toed Hedgehog
Order Soricomorpha
Family Soricidae
Subfamily Soricinae
Blarina
brevicauda
, 261, Northern Short-tailed Shrew
carolinensis, 673, Southern Short-tailed Shrew
hylophaga, 878, Elliot's Short-tailed Shrew
Cryptotis
goodwini
, 44, Goodwin's Shrew
magna, 61, Big Small-eared Shrew
meridensis, 761, Merida Shrew
mexicana, 28, Mexican Short-tailed Shrew
parva, 43, Least Shrew
Megasorex
gigas
, 16, Merriam's Desert Shrew
Microsorex
hoyi
, 33, Pigmy Shrew
thompsoni, 33, Pigmy Shrew
Notiosorex
crawfordi
, 17, Desert Shrew
Sorex
arcticus
, 524, Arctic Shrew
arizonae, 732, Arizona Shrew
bendirii, 27, Marsh Shrew
cinereus, 743, Masked Shrew
dispar, 155, Rock Shrew
fumeus, 215, Smoky Shrew
gaspensis, 155, Rock Shrew
granarius, 554, Iberian Shrew
longirostris, 143, Southeastern Shrew
merriami, 2, Merriam's Shrew
monticolus, 528, Montane Shrew
nanus, 131, Dwarf Shrew
ornatus, 212, Ornate Shrew
pacificus, 231, Pacific Shrew
palustris, 296, American Water Shrew
preblei, 416, Preble's Shrew
tenellus, 131, Inyo Shrew
trowbridgii, 337, Trowbridge's Shrew
vagrans, 744, Vagrant Shrew
Family Talpidae
Subfamily Desmaninae
Galemys pyrenaicus, 207, Iberian Desman
Subfamily Talpinae
Condylura
cristata
, 129, Star-nosed Mole
Neurotrichus
gibbsii
, 387, Shrew-mole
Parascalops
breweri
, 98, Hairy-tailed Mole
Scalopus
aquaticus
, 105, Eastern Mole
Scapanus
latimanus
, 666, Broad-footed Mole
orarius, 253, Coast Mole
townsendii, 434, Townsend's Mole
Order Chiroptera
Family Pteropodidae
Subfamily Pteropodinae
Balionycteris maculata
, 793, Spotted-winged Fruit Bat
Cynopterus horsfieldii
, 802, Horsfield's Fruit Bat
sphinx, 613, Short-nosed Fruit Bat
Eidolon
helvum
, 312, Straw-colored Fruit Bat
Epomophorus
gambianus
, 344, Gambian Epauleted Bat
wahlbergi, 394, Wahlberg's Epauletted Bat
Hypsignathus
monstrosus
, 357, Hammerhead Bat
Micropteropus
pusillus
, 577, Peter's Dwarf Epauletted Bat
Pteropus
hypomelanus
, 639, Small-island Flying Fox
livingstonii, 792, Comoro Flying Fox
samoensis, 661, Samoan Flying Fox
tonganus, 552, Pacific Flying Fox
vampyrus, 642, Large Flying Fox
Rousettus egyptiacus
, 611, Egyptian Rousette Bat
Family Rhinopomatidae
Rhinopoma
hardwickii
, 263, Lesser Mouse-tailed Bat
microphyllum, 542, Larger Mouse-tailed Bat
muscatellum, 263, Small Mouse-tailed Bat
Family Craseonycteridae
Craseonycteris thonglongyai, 160, Old World Hog-nosed Bat
Family Emballonuridae
Balantiopteryx
infusca
, 313, Ecuadorian Sac-winged Bat
io, 313, Thomas' Sac-winged Bat
plicata, 301, Peters' Sac-winged Bat
Coleura
afra
, 566, African Sheath-tailed Bat
Cormura
brevirostris
, 737, Wagner's Sac-winged Bat
Cyttarops
alecto
, 13, Short-eared Bat
Diclidurus
albus
, 316, Northern Ghost Bat
Peropteryx
macrotis
, 643, Lesser Sac-winged Bat
Rhynchonycteris naso
, 413, Brazilian Long-nosed Bat
Saccopteryx
bilineata
, 581, Greater White-lined Bat
leptura, 582, Lesser White-lined Bat
Taphozous
hildegardeae
, 597, Hildegarde's Tomb Bat
maruitianus, 522, Mauritian Tomb Bat
Family Nycteridae
Nycteris
grandis
, 632, Large Slit-faced Bat
thebaica, 612, Egyptian Slit-faced Bat
Family Megadermatidae
Cardioderma cor, 519, African False Vampire Bat
Lavia frons, 614, African Yellow-winged Bat
Macroderma gigas, 260, Ghost Bat
Family Rhinolophidae
Subfamily Hipposiderinae
Hipposideros
caffer
, 845, Sundevall's Leaf-nosed Bat
cyclops, 763, Cylops Leaf-nosed Bat
Subfamily Rhinolophinae
Rhinolophus
capensis
, 810, Cape Horseshoe Bat
hildebrandti, 486, Hildebrandt's Horseshoe Bat
landeri, 567, Lander's Horseshoe Bat
paradoxolophus, 731, Bourret's Horseshoe Bat
Family Noctilionidae
Noctilio
albiventris
, 197, Lesser Bulldog Bat
leporinus, 216, Greater Bulldog Bat
Family Mormoopidae
Mormoops
blainvillii
, 544, Antillian Ghost-faced Bat
megalophylla, 448, Ghost-faced Bat
Pteronotus
davyi
, 346, Lesser Naked-backed Bat
macleayii, 778, MacLeay's Mustached Bat
parnellii, 209, Parnell's Mustached Bat
personatus, 869, Wagner's Mustached Bat
quadridens, 395, Sooty Mustached Bat
Family Mystacinidae
Mystacina tuberculata, 790, New Zealand Lesser Short-tailed Bat
Family Phyllostomidae
Subfamily Phyllostominae
Anoura
caudifer
, 844, Tailed Tailess Bat
Chrotopterus
auritus
, 343, Woolly False Vampire Bat
Lonchorhina
aurita
, 347, Tomes' Long-eared Bat
Macrophyllum
macrophyllum
, 62, Wied's Long-legged Bat
Macrotus
waterhousii
, 1, Waterhouse's Leaf-nosed Bat
Micronycteris
brachyotis
, 251, Yellow-throated Bat
megalotis, 376, Little Big-eared Bat
minuta, 583, Gervais' Large-eared Bat
Mimon bennettii
, 549, Bennett's Spear-nosed Bat
Platyrrhinus
recifinus
, 859, Recife Broad-nosed Bat
Phyllostomus
discolor
, 801, Pale Spear-nosed Bat
hastatus, 722, Spear-nosed Bat
poeyi, 852, Cuban Flower Bat
Tonatia carrikeri
, 407, Allen's Round-eared Bat
evotis, 334, Davis' Round-eared Bat
silvicola, 334, Round-eared Bat
Trachops cirrhosus
, 656, Fringe-lipped Bat
Vampyrum
spectrum
, 184, Linnaeus' False Vampire Bat
Subfamily Brachyphillinae
Brachyphylla
cavernarum
, 205, Lesser Antillean Fruit-eating Bat
nana, 206, Greater Antillean Fruit-eating Bat
Subfamily Phyllonycterinae
Erophylla sezekorni, 115, Brown Flower Bat
Subfamily Glossophaginae
Anoura
caudifer
, 844, Tailed Tailess Bat
cultrata, 179, Handley's Long-tongued Bat
geoffroyi, 818, Geoffroy's Tailess Bat
Choeroniscus
minor
, 822, Lesser Long-tongued Bat
Choeronycteris
mexicana
, 291, Mexican Long-tongued Bat
Glossophaga
commissarisi
, 446, Commissaris' Long-tongued Bat
leachii, 226, Gray's Long-tongued Bat
longirostris, 576, Miller's Long-tongued Bat
mexicana, 245, Mexican Long-tongued Bat
soricina, 379, Pallas' Long-tongued Bat
Hylonycteris
underwoodi
, 32, Underwood's Long-tongued Bat
Leptonycteris
curasoae
, 796, Curacaoan Long-nosed Bat
nivalis, 307, Big Long-nosed Bat
yerbabuenae, 797, Lesser Long-nosed Bat
Monophyllus
plethodon
, 58, Lesser Antillean Long-tongued Bat
redmani, 57, Greater Antillean Long-tongued Bat
Musonycteris
harrisoni
, 622, Trumpet-nosed Bat
Subfamily Carolliinae
Carollia perspicillata
, 417, Short-tailed Fruit Bat
subrufa, 823, Hahn's Short-tailed Fruit Bat
Rhinophylla
pumilio
, 791, Dwarf Little Fruit Bat
Subfamily Stenodermatinae
Ametrida
centurio
, 640, Little White-shouldered Bat
Ardops
nichollsi
, 24, Lesser Antillean Tree Bat
Ariteus
flavescens
, 787, Jamaican Fig-eating Bat
Artibeus
aztecus
, 177, Aztec Fruit-eating Bat
hirsutus, 199, Hairy Fruit-eating Bat
inopinatus, 199, Honduran Fruit-eating Bat
jamaicensis, 662, Jamaican Fruit-eating Bat
obscurus, 752, Dark Fruit-eating Bat
phaeotis, 235, Pygmy Fruit-eating Bat
planirostris, 775, Flat-faced Fruit-eating Bat
toltecus, 178, Toltec Fruit-eating Bat
Centurio
senex
, 138, Wrinkle-faced Bat
Chiroderma
doriae
, 816, Brazilian Big-eyed Bat
improvisum, 134, Antillean White-lined Bat
Ectophylla
alba
, 166, Honduran White Bat
Enchisthenes hartii
, 546, Hart's Little Fruit Bat
Koopmania
concolor
, 429, Koopman's Fruit Bat
Mesophylla macconnelli
, 405, Little Yellow-faced Bat
Phyllops
falcatus
, 811, Cuban White-shouldered Bat
Platyrrhinus
helleri
, 373, Heller's Broad-nosed Bat
Pygoderma
bilabiatum
, 220, Ipanema Bat
Sphaeronycteris
toxophyllum
, 814, Visored Bat
Stenoderma
rufum
, 18, Red Fig-eating Bat
Sturnira
aratathomasi
, 284, Giant Andean Fruit-bat
bidens, 276, Bidentate Andean Fruit-bat
erythromos, 729, Small Yellow-shouldered Bat
lilium, 333, Common Yellow-shouldered Bat
magna, 240, de la Torre's Yellow-shouldered Bat
mordax, 755, Talamancan Yellow-shouldered Bat
thomasi, 68, Guadeloupe Yellow-shouldered Bat
Uroderma
bilobatum
, 279, Peters' Tent-making Bat
Vampyressa
bidens
, 684, Bidentate Yellow-eared Bat
pusilla, 292, Little Yellow-eared Bat
Vampyrodes
caraccioli
, 359, Great Striped-faced Bat
Vampyrops
lineatus
, 275, Geoffroy's Rayed Bat
Subfamily Desmodontinae
Desmodus rotundus, 202, Vampire Bat
Diaemus youngi, 533, White-winged Vampire Bat
Diphylla ecaudata, 227, Hairy-legged Vampire Bat
Family Natalidae
Natalus
major
, 130, Large Funnel-eared Bat
micropus, 114, Jamaican Funnel-eared Bat
Family Thyropteridae
Thyroptera
discifera
, 104, Peters' Disk-winged Bat
tricolor, 71, Spix's Disk-winged Bat
Family Myzopodidae
Myzopoda aurita, 116, Golden Bat
Family Vespertilionidae
Subfamily Vespertilioninae
Antrozous
pallidus
, 213, Pallid Bat
Barbastella barbastellus
, 557, Western Barbastelle
Bauerus
dubiaquercus
, 282, Van Gelder's Bat
Chalinolobus gouldii
, 690, Gould's Wattled Bat
Eptesicus
furinalis
, 526, Argentine Brown Bat
fuscus, 356, Big Brown Bat
nilssonii, 430, Northern Bat
Euderma
maculatum
, 77, Spotted Bat
Eudiscopus
denticulus
, 19, Disk-footed Bat
Idionycteris
phyllotis
, 208, Allen's Big-eared Bat
Glauconycteris
variegata
, 870, Variegated Butterfly Bat
Lasionycteris
noctivagans
, 172, Silver-haired Bat
Lasiurus
borealis
, 183, Red Bat
cinereus, 185, Hoary Bat
ega, 515, Southern Yellow Bat
intermedius, 132, Northern Yellow Bat
seminolus, 280, Seminole Bat
Myotis
albescens
, 846, Silver-tipped Myotis
auriculus, 191, Southwestern Myotis
austroriparius, 332, Southeastern Myotis
californicus, 428, California Bat
ciliolabrum, 670, Western Small-footed Myotis
daubentonii, 475, Daubenton's Bat
evotis, 329, Long-eared Myotis
grisescens, 510, Gray Bat
keenii, 121, Keen's Myotis
keaysi, 785, Hairy-legged Myotis
leibii, 547, Eastern Small-footed Myotis
lucifugus, 142, Little Brown Bat
milleri, 561, Miller's Myotis
nigricans, 39, Black Myotis
peninsularis, 573, Peninsular Myotis
planiceps, 60, Flat-headed Myotis
septentrionalis, 634, Northern Long-eared Bat
simus, 892, Velvety Myotis
sodalis, 163, Indiana Bat
thysanodes, 137, Fringed Myotis
velifer, 149, Cave Myotis
vivesi, 588, Fish-eating Myotis
volans, 224, Long-legged Myotis
welwitschii, 701, Welwitsch's Bat
Nycticeinops
schlieffeni
, 798, Schlieffen's Bat
Nycticeius
humeralis
, 23, Evening Bat
Otonycteris
hemprichii
, 514, Hemprich's Long-eared Bat
Pipistrellus
bodenheimeri
, 651, Bodenheimer's Pipistrelle
nanus, 784, African Banana Bat
subflavus, 228, Eastern Pipistrelle
Plecotus
mexicanus
, 401, Mexican Big-eared Bat
rafinesquii, 69, Rafinesque's Big-eared Bat
townsendii, 175, Townsend's Big-eared Bat
Rhogeessa
genowaysi
, 589, Genoway's Yellow Bat
gracilis, 76, Big-eared Yellow Bat
mira, 550, Least Yellow Bat
parvula, 804, Little Yellow Bat
tumida, 633, Central American Yellow Bat
Vespertilio
murinus
, 467, Particolored Bat
Family Molossidae
Chaerephon
ansorgei
, 660, Ansorge's Free-tailed Bat
chapini, 692, Chapin's Free-tailed Bat
nigeriae, 710, Nigerian Free-tailed Bat
pumilus, 574, Little Free-tailed Bat
Eumops auripendulus
, 708, Shaw's Mastiff Bat
bonariensis, 733, Peters' Mastiff Bat
dabbenei, 707, Dabbene's Mastiff Bat
glaucinus, 551, Wagner's Mastiff Bat
hansae, 687, Hansa Mastiff Bat
maurus, 667, Thomas' Mastiff Bat
perotis, 534, Greater Mastiff Bat
underwoodi, 516, Underwood's Mastiff Bat
Molossus
bondae
, 668, Bonda Mastiff Bat
pretiosus, 635, Miller's Mastiff Bat
sinaloae, 691, Allen's Mastiff Bat
Mops midas
, 615, Midas Free-tailed Bat
Mormopterus petrophilus
, 703, Roberts' Flat-headed Bat
Neoplatymops
mattogrossensis
, 244, South American Flat-headed Bat
Nyctinomops
aurispinosus
, 350, Peale's Free-tailed Bat
femorosaccus, 349, Pocketed Free-tailed Bat
laticaudatus, 697, Broad-tailed Bat
macrotis, 351, Big Free-tailed Bat
Otomops
martiensseni
, 493, Giant Mastiff Bat
Tadarida
brasiliensis
, 331, Brazilian Free-tailed Bat
Order Primates
Family Lemuridae
Lemur catta, 854, Ring-tailed Leumr
Family Indriidae
Indri indri, 694, Indri
Family Daubentoniidae
Daubentonia madagascariensis, 740, Aye-aye
Family Callitricidae
Callithrix pygmaea, 665, Pygmy Marmoset
Leontopithecus rosalia, 148, Lion Tamarin
Family Cebidae
Subfamily Callicebinae
Callicebus moloch, 112, Titi Monkey
Subfamily Pitheciinae
Cacajao melanocephalus, 776, Black-headed Uacari
Family Cercopithecidae
Trachypithecus
cristatus
, 862, Silvered Lutung
delacouri, 880, Delacour's Langur
Family Hylobatidae
Nomascus leucogenys, 890, Northern White-cheeked Gibbon
Family Hominidae
Pan troglodytes, 529, Chimpanzee
Pongo pygmaeus, 4, Orangutan
Order Carnivora
Family Canidae
Atelocynus
microtis
, 256, Small-eared Dog
Alopex lagopus
, 713, Arctic Fox
Canis
latrans
, 79, Coyote
lupus, 37, Gray Wolf
mesomelas, 715, Black-backed Jackal
rufus, 22, Red Wolf
simensis, 485, Ethiopian Wolf
Cerdocyon
thous
, 186, Crab-eating Fox
Chrysocyon
brachyurus
, 234, Maned Wolf
Cuon
alpinus
, 100, Dhole
Lycalopex
gymnocercus
, 820, Pampas Fox
sechurae, 848, Sechuran Fox
vetulus, 847, Hoary Fox
Nyctereutes
procyonoides
, 358, Raccoon Dog
Otocyon
megalotis
, 766, Bat-eared Fox
Pseudalopex culpaeus
, 558, Culpeo Fox
Speothos
venaticus
, 783, Bush Dog
Urocyon
cinereoargenteus
, 189, Gray Fox
littoralis, 489, Island Fox
Vulpes
bengalensis
, 795, Indian Fox
cana, 462, Blanford's Fox
corsac, 832, Corsac Fox
ferrilata, 821, Tibetan Sand Fox
macrotis, 123, Kit Fox
rueppelli, 678, Rueppell's Sand Fox
velox, 122, Swift Fox
vulpes, 537, Red Fox
zerda, 714, Fennec
Family Felidae
Subfamily Acinonychinae
Acinonyx jubatus, 771, Cheetah
Subfamily Felinae
Felis
concolor
, 200, Mountain Lion
geoffroyi, 54, Geoffroy's Cat
Herpailurus
yagouaroundi
, 578, Jaguarundi
Leopardus braccatus
, 891, Pantanal Cat
pardalis, 548, Ocelot
wiedii, 579, Margay
Lynx lynx
, 269, Lynx
rufus, 563, Bobcat
Oreailurus
jacobita
, 644, Andean Mountain Cat
Subfamily Pantherinae
Panthera
leo
, 762, Lion
onca, 340, Jaguar
pardus, 900, Leopard
tigris, 152, Tiger
Uncia
uncia
, 20, Snow Leopard
Family Herpestidae
Subfamily Herpestinae
Atilax paludinosus
, 408, Marsh Mongoose
Bdeogale
crassicauda
, 294, Bushy-tailed Mongoose
Crossarchus
ansorgei
, 402, Ansorge's Cusimanse
obscurus, 290, Cusimanse
Cynictis
penicillata
, 432, Yellow Mongoose
Herpestes
auropunctatus
, 342, Small Indian MOngoose
pulverulentus, 409, Cape Gray Mongoose
sanguineus, 65, Slender Mongoose
Ichneumia
albicauda
, 12, White-tailed Mongoose
Liberiictis
kuhni
, 348, Liberian Mongoose
Suricata
suricatta
, 483, Meerkat
Family Hyaenidae
Subfamily Hyaeninae
Hyaena
brunnea
, 194, Brown Hyaena
hyaena, 150, Striped Hyaena
Subfamily Protelinae
Proteles cristatus, 363, Aardwolf
Family Mustelidae
Subfamily Lutrinae
Amblonyx
cinereus
, 720, Asian Small-clawed Otter
Aonyx
capensis
, 671, Cape Clawless Otter
congicus, 650, Congo Clawless Otter
Enhydra
lutris
, 133, Sea Otter
Lutra maculicollis
, 712, Spotted-necked Otter
Lontra
canadensis
, 587, North American River Otter
felina, 575, Marine Otter
longicaudis, 609, Neotropical Otter
provocax, 610, Southern River Otter
Lutrogale perspicillata
, 786, Smooth-coated Otter
Subfamily Melinae
Melogale moschata, 631, Chinese Ferret-badger
Subfamily Mellivorinae
Mellivora capensis, 721, Honey Badger
Subfamily Mephitinae
Conopatus
leuconotus
, 827, American Hog-nosed Skunk
Mephitis
macroura
, 686, Hooded Skunk
mephitis, 173, Striped Skunk
Mydaus
javanensis
, 723, Indonesian Stink Badger
marchei, 757, Palawan Stink Badger
Spilogale
gracilis
, 674, Western Spotted Skunk
putorius, 511, Eastern Spotted Skunk
pygmaea, 600, Pygmy Spotted Skunk
Subfamily Mustelinae
Eira
barbara
, 636, Tayra
Galictis cuja
, 728, Lesser Grison
vittata, 727, Greater Grison
Gulo
gulo
, 499, Wolverine
Ictonyx striatus
, 698, Zorilla
Martes
americana
, 289, American Marten
pennanti, 156, Fisher
zibellina, 876, Sable
Mustela
erminea
, 195, Ermine
felipei, 906, Colombian Weasel
frenata, 570, Long-tailed Weasel
lutreola, 362, European Mink
nigripes, 126, Black-footed Ferret
nivalis, 454, Least Weasel
vison, 608, American Mink
Poecilogale
albinucha
, 681, Striped Weasel
Vormela
peregusna
, 779, Marbled Polecat
Subfamily Taxidiinae
Taxidea taxus, 26, North American Badger
Family Odobenidae
Odobenus rosmarus, 238, Walrus
Family Otariidae
Arctocephalus
galapagoensis
, 64, Galapagos Fur Seal
townsendi, 700, Guadalupe Fur Seal
Eumetopias
jubatus
, 283, Steller Sea Lion
Neophoca
cinerea
, 392, Australian Sea Lion
Family Phocidae
Cystophora
cristata
, 258, Hooded Seal
Leptonychotes
weddelli
, 6, Weddell's Seal
Lobodon
carcinophaga
, 772, Crabeater Seal
Mirounga
angustirostris
, 449, Northern Elephant Seal
leonina, 391, Southern Elephant Seal
Monachus
tropicalis
, 747, West Indian Monk Seal
Phoca
sibirica
, 188, Baikal Seal
Family Procyonidae
Subfamily Potosinae
Bassaricyon gabbii, 826, Olingo
Potos flavus, 321, Kinkajou
Subfamily Procyoninae
Bassariscus
astutus
, 327, Ringtail
Nasua
narica
, 487, White-nosed Coati
nasua, 580, Brown-nosed Coati
Procyon
lotor
, 119, Raccoon
pygmaeus, 877, Cozumel Raccoon
Family Ursidae
Subfamily Ailurinae
Ailuropoda melanoleuca, 110, Giant Panda
Ailurus fulgens, 222, Red Panda
Subfamily Ursinae
Helarctos malayanus, 696, Malayan Sun Bear
Ursus
americanus
, 647, American Black Bear
arctos, 439, Brown Bear
maritimus, 145, Polar Bear
Family Viverridae
Subfamily Cryptoproctinae
Cryptoprocta ferox, 254, Fossa
Subfamily Viverrinae
Civettictis civetta, 488, African Civet
Genetta genetta, 680, Common Genet
Osbornictis piscivora, 309, Aquatic Genet
Order Cetacea
Family Balaenopteridae
Megaptera novaeangliae, 604, Humpback Whale
Family Delphinidae
Lagenodelphis
hosei
, 470, Fraser's Dolphin
Lissodelphis
borealis
, 425, Northern Right Whale Dolphin
peronii, 531, Southern Right Whale Dolphin
Orcaella brevirostris
, 616, Irrawaddy Dolphin
Orcinus
orca
, 304, Killer Whale
Peponocephala electra
, 553, Melon-headed Whale
Pseudorca
crassidens
, 456, False Killer Whale
Sotalia
fluviatilis
, 527, Tucuxi
Sousa
chinensis
, 655, Indo-Pacific Humpback Dolphin
Stenella
attenuata
, 683, Pantropical Spotted Dolphin
clymene, 726, Clymene Dolphin
coeruleoalba, 603, Striped Dolphin
frontalis, 702, Atlantic Spotted Dolphin
longirostris, 599, Spinner Dolphin
Steno
bredanensis
, 886, Rough-toothed Dolphin
Family Kogiidae
Kogia breviceps, 819, Pygmy Sperm Whale
Family Monodontidae
Delphinapterus leucas, 336, Beluga
Monodon monoceros, 127, Narwhal
Family Phocoenidae
Neophocaena
phocaenoides
, 746, Finless Porpoise
Phocoena
dioptrica
, 66, Spectacled Porpoise
phocoena, 42, Harbor Porpoise
sinus, 198, Cochito
spinipinnis, 217, Burmeister's Porpoise
Phocoenoides
dalli
, 319, Dall's Porpoise
Family Physeteridae
Kogia simus, 239, Dwarf Sperm Whale
Family Platanistidae
Inia geoffrensis, 426, Boto
Lipotes vexillifer, 10, White-flag Dolphin
Family Ziphiidae
Mesoplodon
europaeus
, 688, Gervais' Beaked Whale
stejnegeri, 250, Stejneger's Beaked Whale
Order Sirenia
Family Dugongidae
Dugong dugon, 88, Dugong
Hydrodamalis gigas, 165, Steller's Sea COw
Family Trichechidae
Trichechus
inunguis
, 72, Amazonian Manatee
manatus, 93, West Indian Manatee
senegalensis, 89, African Manatee
Order Proboscidea
Family Elephantidae
Elephas maximus, 182, Asian Elephant
Loxodonta africana, 92, African Elephant
Order Perissodactyla
Family Equidae
Equus
asinus
, 794, Wild Ass
burchelli, 157, Burchell's Zebra
caballus, 628, Horse
grevyi, 453, Grevy's Zebra
kiang, 835, Kiang
zebra, 314, Mountain Zebra
Family Tapiridae
Tapirus
pinchaque
, 863, Mountain Tapir
terrestris, 481, Brazilian Tapir
Family Rhinocerotidae
Ceratotherium
simum
, 8, White Rhinoceros
Dicerorhinus
sumatrensis
, 21, Sumatran Rhinoceros
Diceros bicornis
, 455, Black Rhinoceros
Rhinoceros
unicornis
, 211, Indian Rhinoceros
sondaicus, 887, Javan Rhinoceros
Order Hyracoidea
Family Procaviidae
Dendrohyrax dorsalis, 113, Western Tree Hyrax
Heterohyrax brucei, 645, Yellow-spotted ROck Hyrax
Procavia capensis, 171, Rock Hyrax
Order Tubulidentata
Family Orycteropodidae
Orycteropus afer, 300, Aardvark
Order Artiodactyla
Family Tayassuidae
Catagonus wagneri, 259, Chacoan Peccary
Tayassu pecari, 293, White-lipped Peccary
Family Camelidae
Camelus dromedarius, 375, Dromedary Camel
Family Giraffidae
Giraffa camelopardalis, 5, Giraffe
Okapia johnstoni, 422, Okapi
Family Cervidae
Subfamily Capreolinae
Hippocamelus anticensis, 901, Taruca
Subfamily Cervinae
Cervus nippon, 128, Sika Deer
Dama dama, 317, Fallow Deer
Elaphodus cephalophus, 904, Tufted Deer
Przewalskium albirostre, 849, White-lipped Deer
Rusa unicolor, 871, Sambar
Subfamily Odocoileinae
Alces
alces
, 154, Moose
Blastocerus
dichotomus
, 380, Marsh Deer
Capreolus
capreolus
, 538, European Roe Deer
pygargus, 512, Siberian Roe Deer
Odocoileus
hemionus
, 219, Mule Deer
virginianus, 388, White-tailed Deer
Ozotoceros
bezoarticus
, 295, Pampas Deer
Family Antilocapridae
Antilocapra americana, 90, Pronghorn
Family Bovidae
Subfamily Alcelaphinae
Connochaetes gnou, 50, Black Wildebeest
Subfamily Antilopinae
Antidorcas
marsupialis
, 753, Springbok
Gazella
dorcas
, 491, Dorcas Gazelle
gazella, 490, Mountain Gazelle
subgutturosa, 518, Goitered Gazelle
Madoqua
guentheri
, 539, Guenther's Dik-dik
kirkii, 569, Kirk's Dik-dik
Oryx callotis
, 897, Fringe-eared Oryx
Procapra gutturosa
, 571, Mongolian Gazelle
picticaudata, 861, Tibetan Gazelle
przewalskii, 860, Przewalski's Gazelle
Saiga
tatarica
, 38, Saiga Antelope
Subfamily Bovinae
Bison bison, 266, Bison
Bos mutus, 836, Yak
Boselaphus tragocamelus, 813, Nilgai
Bubalus mindorensis, 520, Tamaraw
Taurotragus oryx, 689, Eland
Tetracerus quadricornis, 843, Four-horned Antelope
Tragelaphus eurycerus, 111, Bongo
Subfamily Caprinae
Ammotragus
lervia
, 144, Barbary Sheep
Budorcas
taxicolor
, 277, Takin
Capra
cylindricornis
, 695, Daghestan Tur
ibex, 830, Alpine Ibex
sibirica, 675, Siberian Ibex
Capricornis
cripus
, 750, Japanese Serow
Nemorhaedus
goral
, 335, Goral
Oreamnos
americanus
, 63, Mountain Goat
Ovibos
moschatus
, 302, Muskox
Ovis
ammon
, 773, Argali
canadensis, 230, Bighorn Sheep
dalli, 393, Dall's Sheep
Pantholops
hodgsonii
, 817, Tibetan Antelope
Pseudois
nayaur
, 278, Bharal
schaeferi, 278, Dwarf Bharal
Subfamily Cephalophinae
Cephalophus
maxwellii
, 31, Maxwell's Deer
sylvicultor, 225, Yellow-backed Duiker
Subfamily Hippotraginae
Addax nasomaculatus, 807, Addax
Order Pholidota
Family Manidae
Manis
crassicaudata
, 513, Indian Pangolin
pentadactyla, 414, Chinese Pangolin
temminckii, 415, Cape Pangolin
Order Rodentia, Suborder Sciurognathi
Family Aplodontidae

Aplodontia rufa, 431, Mountain Beaver

Family Sciuridae

Subfamily Callosciurinae

Callosciurus erythraeus, 902, Pallas's Squirrel

Subfamily Sciurillinae

Sciurillus pusillus, 903, Neotropical Pygmy Squirrel

Subfamily Sciurinae

Ammospermophilus harrisii

, 366, Harris' Antelope Squirrel

insularis, 364, Espíritu Santo Island Antelope Squirrel
interpres, 365, Texas Antelope Squirrel
leucurus, 368, White-tailed Antelope Squirrel
nelsoni, 367, San Joaquin Antelope Squirrel

Cynomys gunnisoni

, 25, Gunnison's Prairie Dog

leucurus, 7, White-tailed Prairie Dog
ludovicianus, 535, Black-tailed Prairie Dog
mexicanus, 248, Mexican Prairie Dog
parvidens, 52, Utah Prairie Dog

Marmota caligata

, 884, Hoary Marmot

flaviventris, 135, Yellow-bellied Marmot
monax, 591, Woodchuck
olympus, 736, Olympic Marmot
vancouverensis, 270, Vancouver Marmot

Myosciurus pumilio

, 523, West African Pygmy Squirrel

Sciurus aberti

, 80, Abert's Squirrel

alleni, 501, Allen's Squirrel
arizonensis, 496, Arizona Gray Squirrel
carolinensis, 480, Eastern Gray Squirrel
colliaei, 497, Collie's Squirrel
deppei, 505, Deppe's Squirrel
granatensis, 246, Red-tailed Squirrel
griseus, 474, Western Gray Squirrel
nayaritensis, 492, Mexican FOx Squirrel
niger, 479, Fox Squirrel
oculatus, 498, Peters' Squirrel
pucheranii, 841, Andean Squirrel
richmondi, 53, Richmond's Squirrel
spadiceus, 896, Southern Amazon Red Squirrel
stramineus, 894, Guayaquil Squirrel
variegatoides, 500, Variegated Squirrel
vulgaris, 769, European Red Squirrel
yucatanensis, 506, Yucatán Squirrel

Spermophilus adocetus

, 504, Lesser Tropical Ground Squirrel

annulatus, 508, Ring-tailed Ground Squirrel
armatus, 637, Uinta Ground Squirrel
atricapillus, 521, Baja California Rock Squirrel
beldingi, 221, Belding's Ground Squirrel
brunneus, 560, Idaho Ground Squirrel
colombianus, 372, Columbian Ground Squirrel
elegans, 214, Wyoming Ground Squirrel
franklinii, 724, Franklin's Ground Squirrel
lateralis, 440, Golden-mantled Ground Squirrel
madrensis, 378, Sierra Madre Mantled Ground Squirrel
mexicanus, 164, Mexican Ground Squirrel
mohavensis, 509, Mohave Ground Squirrel
perotensis, 507, Perote Ground Squirrel
richardsonii, 243, Richardson's Ground Squirrel
saturatus, 322, Cascade Golden-mantled Ground Squirrel
spilosoma, 101, Spotted Ground Squirrel
tereticaudus, 274, Round-tailed Ground Squirrel
townsendii, 268, Townsend's Ground Squirrel
tridecemlineatus, 103, Thirteen-lined Ground Squirrel
variegatus, 272, Rock Squirrel
washingtoni, 371, Washington Ground Squirrel
xanthoprymnus, 864, Asia Minor Ground Squirrel

Syntheosciurus brochus

, 249, Mountain Squirrel

Tamias alpinus

, 461, Alpine Chipmunk

amoenus, 390, Yellow-pine Chipmunk
bulleri, 438, Buller's Chipmunk
canipes, 411, Gray-footed Chipmunk
cinereicollis, 436, Gray-collared Chipmunk
dorsalis, 399, Cliff Chipmunk
durangae, 437, Durango Chipmunk
merriami, 476, Merriam's Chipmunk
minimus, 653, Least Chipmunk
obscurus, 472, Dusky Chipmunk
ochrogenys, 445, Redwood Chipmunk
palmeri, 443, Palmer's Chipmunk
panamintinus, 468, Panamint Chipmunk
quadrimaculatus, 469, Long-eared Chipmunk
quadrivittatus, 466, Colarado Chipmunk
ruficaudus, 452, Red-tailed Chipmunk
rufus, 460, Hopi Chipmunk
senex, 502, Shadow Chipmunk
sonomae, 444, Sonoma Chipmunk
speciosus, 478, Lodgepole Chipmunk
striatus, 168, Eastern Chipmunk
townsendii, 435, Townsend's Chipmunk
umbrinus, 889, Unita Chipmunk

Tamiasciurus douglasii

, 630, Douglas' Squirrel

hudsonicus, 586, Pine Squirrel

Urocitellus canus

, 834, Merriam's Ground Squirrel

Xerus erythropus

, 748, Striped Ground Squirrel

inauris, 781, Cape Ground Squirrel
princeps, 751, Mountain Ground Squirrel
rutilus, 370, Unstriped Ground Squirrel

Subfamily Petauristinae

Glaucomys sabrinus

, 229, Northern Flying Squirrel

volans, 78, Southern Flying Squirrel

Family Gliridae

Glis glis, 865, Fat Dormouse

Family Castoridae

Castor canadensis, 120, North American Beaver

Family Geomyidae

Cratogeomys neglectus

, 685, Querétaro Pocket Gopher

Geomys arenarius

, 36, Desert Pocket Gopher

attwateri, 382, Attwater's Pocket Gopher
breviceps, 383, Baird's Pocket Gopher
bursarius, 879, Plains Pocket Gopher
knoxjonesi, 672, Jones's Pocket Gopher
personatus, 170, Texas Pocket Gopher
pinetis, 86, Southeastern Pocket Gopher
texensis, 679, Llano Pocket Gopher
tropicalis, 35, Tropical Pocket Gopher

Pappogeomys bulleri

, 717, Buller's Pocket Gopher

castanops, 338, Yellow-faced Pocket Gopher
tylorhinus, 433, Tuza Ilanera

Thomomys bottae

, 742, Botta's Pocket Gopher

bulbivorus, 273, Camas Pocket Gopher
mazama, 641, Western Pocket Gopher
talpoides, 618, Northern Pocket Gopher
townsendii, 719, Townsend's Pocket Gopher

Family Heteromyidae

Subfamily Dipodomyinae

Dipodomys californicus

, 324, California Kangaroo Rat

compactus, 369, Gulf Coast Kangaroo Rat
deserti, 339, Desert Kangaroo Rat
elator, 232, Texas Kangaroo Rat
elephantinus, 255, Elephant-eared Kangaroo Rat
gravipes, 236, San Quintín Kangaroo Rat
heermanni, 323, Heermann's Kangaroo Rat
ingens, 377, Giant Kangaroo Rat
insularis, 374, San José Island Kangaroo Rat
margaritae, 400, Santa Margarita Island Kangaroo Rat
microps, 389, Chisel-toothed Kangaroo Rat
nelsoni, 326, Nelson's Kangaroo Rat
nitratoides, 381, San Joaquin Kangaroo Rat
ordii, 353, Ord's Kangaroo Rat
panamintinus, 354, Panamint Kangaroo Rat
phillipsii, 51, Southern Banner-tailed Kangaroo Rat
spectabilis, 311, Banner-tailed Kangaroo Rat
stephensi, 73, Stephens' Kangaroo Rat
venustus, 403, Santa Cruz Kangaroo Rat

Microdipodops megacephalus

, 46, Dark Kangaroo Mouse

pallidus, 47, Pale Kangaroo Mouse

Subfamily Heteromyinae

Heteromys gaumeri

, 345, Gaumer's Spiny Pocket Mouse

nelsoni, 397, Nelson's Spiny Pocket Mouse
oresterus, 396, Mountain Spiny Pocket Mouse

Liomys adspersus

, 759, Peter's Spiny Pocket Mouse

irroratus, 82, Mexican Spiny Pocket Mouse
pictus, 83, Painted Spiny Pocket Mouse
salvini, 84, Salvin's Spiny Pocket Mouse
spectabilis, 718, Jaliscan Spiny Pocket Mouse

Subfamily Perognathinae

Chaetodipus arenarius

, 384, Sand Pocket Mouse

artus, 418, Narrow-skulled Pocket Mouse
baileyi, 297, Bailey's Pocket Mouse
eremicus, 768, Chihuahuan Desert Pocket Mouse
fallax, 517, San Diego Pocket Mouse
goldmani, 419, Goldman's Pocket Mouse
hispidus, 320, Hispid Pockeet Mouse
lineatus, 451, Lined Pocket Mouse
nelsoni, 484, Nelson's Pocket Mouse
penicillatus, 767, Desert Pocket Mouse
pernix, 420, Sinaloan Pocket Mouse
spinatus, 385, Spiny Pocket Mouse

Perognathus alticolus

, 463, White-eared Pocket Mouse

fasciatus, 303, Olive-backed Pocket Mouse
flavescens, 525, Plains Pocket Mouse
flavus, 471, Silky Pocket Mouse
inornatus, 450, San Joaquin Pocket Mouse
merriami, 473, Merriam's Pocket Mouse
parvus, 318, Great Basin Pocket Mouse

Family Dipodidae

Subfamily Zapodinae

Napaeozapus insignis

, 14, Woodland Jumping Mouse

Zapus hudsonius

, 11, Meadow Jumping Mouse

princeps, 749, Western Jumping Mouse
trinotatus, 315, Pacific Jumping Mouse

Family Muridae

Subfamily Arvicolinae

Alticola argentatus

, 625, Silvery Mountain Vole

stoliczkanus, 624, Stoliczka's Mountain Vole
strelzovi, 626, Flat-headed Vole

Arborimus longicaudus

, 532, Red Tree Vole

pomo, 593, Pomo Tree Vole

Clethrionomys californicus

, 406, Western Red-backed Vole

gapperi, 146, Gapper's Red-backed Vole

Lagurus curtatus

, 124, Sagebrush Vole

Microtus breweri

, 45, Beach Vole

canicaudus, 267, Gray-tailed Vole
californicus, 868, California Vole
chrotorrhinus, 180, Rock Vole
longicaudus, 271, Long-tailed Vole
miurus, 855, Singing Vole
montanus, 716, Montane Vole
oaxacensis, 556, Oaxacan Vole
ochrogaster, 355, Prairie Vole
oregoni, 233, Creeping Vole
pennsylvanicus, 159, Meadow Vole
pinetorum, 147, Pine Vole
richardsoni 223, Water Vole
townsendii, 325, Townsend's Vole
umbrosus, 555, Zempoaltepec Vole
xanthognathus, 627, Tiaga Vole

Neofiber alleni

, 15, Round-tailed Muskrat

Ondatra zibethicus

, 141, Muskrat

Phenacomys albipes

, 494, White-footed Vole

intermedius, 305, Heather Vole
ungava, 899, Eastern Heather Vole

Synaptomys cooperi

, 210, Southern Bog Lemming

Subfamily Cricetinae

Phodopus campbelli

, 503, Djungarian Hamster

roborovskii, 459, Desert Hamster
sungorus, 595, Siberian Hamster

Subfamily Gerbillinae

Gerbillurus paeba

, 606, Pygmy Hairy-footed Gerbil

setzeri, 598, Setzer's Hairy-footed Gerbil
tytonis, 607, Dune Hairy-footed Gerbil
vallinus, 605, Brush-tailed Hairy-footed Gerbil

Meriones crassus

, 9, Gentle Jird

unguiculatus, 3, Mongolian Gerbil

Subfamily Murinae

Acomys russatus

, 590, Golden Spiny Mouse

Aethomys chrysophilus

, 808, Red Veld Rat

ineptus, 809, Tete Veld Rat

Mus spicilegus

, 592, Mound-building Mouse

spretus, 840, Western Mediterranean Mouse

Pseudomys higginsi

, 623, Long-tailed Mouse

Rattus fuscipes

, 298, Bush Rat

lutreolus, 299, Swamp Rat

Vernaya fulva

, 806, Vernay's Climbing Mouse

Subfamily Otomyinae

Otomys angoniensis

, 306, Angoni Vlei Rat

irroratus, 308, Vlei Rat

Subfamily Rhizomyinae

Tachyoryctes macrocephalus, 237, Giant Mole-rat

Subfamily Sigmodontinae

Abrothrix xanthorhinus

, 540, Yellow-nosed Mouse

Akodon cursor

, 893, Cursorial Akodont

Baiomys musculus

, 102, Southern Pygmy Mouse

taylori, 285, Northern Pygmy Mouse

Blarinomys breviceps

, 74, Brazilian Shrew-mouse

Deltamys kempi

, 711, Kemp's Grass Mouse

Holochilus sciureus

, 780, Marsh Rat

Irenomys tarsalis

, 447, Chilean Tree Mouse

Loxodontomys micropus

, 837, Southern Pericote

Nectomys squamipes

, 265, Neotropical Water Rat

Neotoma albigula

, 310, White-throated Woodrat

alleni, 41, Allen's Woodrat
anthonyi, 663, Anthony's Woodrat
bryanti, 619, Cedros Island Woodrat
cinerea, 564, Bushy-tailed Woodrat
floridana, 139, Eastern Woodrat
fuscipes, 386, Dusky-footed Woodrat
goldmani, 545, Goldman's Woodrat
lepida, 699, Desert Woodrat
magister, 789, Allegheny Woodrat
martinensis, 657, San Martin Woodrat
mexicana, 262, Mexican Woodrat
micropus, 330, Southern Plains Woodrat
phenax, 108, Sonoran Woodrat
stephensi, 328, Stephens' Woodrat

Neusticomys monticolus

, 805, Montane Ichthyomyine

Nyctomys sumichrasti

, 754, Sumichrast's Vesper Rat

Ochrotomys nuttalli

, 75, Golden Mouse

Onychomys leucogaster

, 87, Northern Grasshopper Mouse

torridus, 59, Southern Grasshopper Mouse

Oryzomys nelsoni

, 735, Nelson's Rice Rat

palustris, 176, Marsh Rice Rat

Otonyctomys hatti

, 825, Yucatan Vesper Mouse

Ototylomys phyllotis

, 181, Big-eared Climbing Rat

Peromyscus alstoni

, 242, Volcano Mouse

attwateri, 48, Texas Mouse
aztecus, 649, Aztec Mouse
boylii, 838, Brush Deer Mouse
bullatus, 770, Perote Mouse
californicus, 85, California Mouse
caniceps, 602, Montserrat Island Canyon Mouse
crinitus, 287, Canyon Mouse
dickeyi, 659, Dickey's Mouse
difficilis, 867, Southern Rock Deermouse
eremicus, 118, Cactus Mouse
eva, 738, Baja California Sur Deer Mouse
furvus, 888, Blackish Deermouse
gossypinus, 70, Cotton Mouse
guardia, 885, La Guarda Deermouse
hooperi, 709, Hooper's Deer Mouse
leucopus, 247, White-footed Mouse
levipes, 824, Nimble-footed Deer Mouse
madrensis, 774, Tres Marías Island Mouse
melanocarpus, 241, Black-wristed Deer Mouse
melanotis, 764, Black-eared Mouse
mexicanus, 585, Mexican Deermouse
pectoralis, 49, White-ankled Mouse
pembertoni, 734, San Pedro Nolasco Deer Mouse
perfulvus, 833, Tawny Deer Mouse
pseudocrinitus, 601, Coronados Island Canyon Mouse
schmidlyi, 872, Schmidly's Deermouse
sejugis, 658, Santa Cruz Island Mouse
simulus, 669, Sinaloan Mouse
slevini, 705, Slevin's Mouse
spicilegus, 596, Gleaning Mouse
stirtoni, 361, Stirton's Mouse
truei, 161, Pinyon Mouse
winkelmanni, 765, Forest Mouse
yucatanicus, 196, Yucatán Deer Mouse
zarhynchus, 562, Long-nosed Mouse

Phyllotis xanthopygus

, 617, Patagonian Leaf-eared Mouse

Podomys floridanus

, 427, Florida Mouse

Reithrodon auritus

, 664, Rata Conejo

Reithrodontomys brevirostris

, 192, Short-nosed Harvest Mouse

creper, 482, Chiriqui Harvest Mouse
fulvescens, 174, Fulvous Harvest Mouse
gracilis, 218, Slender Harvest Mouse
humulis, 565, Eastern Harvest Mouse
megalotis, 167, Western Harvest Mouse
montanus, 257, Plains Harvest Mouse
paradoxus, 192, Nicaraguan Harvest Mouse
raviventris, 169, Salt Marsh Harvest Mouse
spectabilis, 193, Cozumel Island Harvest Mouse
tenuirostris, 477, Narrow-nosed Harvest Mouse

Sigmodon alleni

, 95, Brown Cotton Rat

arizonae, 883, Arizona Cotton Rat
fulviventer, 94, Tawny-bellied Cotton Rat
hispidus, 158, Hispid Cotton Rat
leucotis, 96, White-eared Cotton Rat
ochrognathus, 97, Yellow-nosed Cotton Rat

Xenomys nelsoni

, 704, Magdalena Rat
Order Rodentia, Suborder Hystricognathi
Family Bathyergidae
Bathyergus suillus, 828, Cape Dune Mole-Rat
Cryptomys damarensis, 756, Damaraland Mole-Rat
Georychus capensis, 799, Cape Mole-Rat
Heterocephalus glaber, 706, Naked Mole-Rat
Family Hystricidae
Hystrix africaeaustralis, 788, Cape Porcupine
Family Erethizontidae
Erethizon dorsatum, 29, American Porcupine
Family Chinchillidae
Chinchilla laniger, 758, Chilean Chinchilla
Lagostomus maximus, 543, Plains Vizcacha
Family Dinomyidae
Dinomys branickii, 410, Pacarana
Family Caviidae
Subfamily Caviinae
Microcavia australis, 648, Southern Cavy
Subfamily Dolichotinae
Dolichotis patagonum, 652, Mara
Family Hydrochaeridae
Hydrochoerus hydrochaeris, 264, Capybara
Family Dasyproctidae
Dasyprocta ruatanica, 800, Roatan Island Agouti
Family Agoutidae
Agouti paca, 404, Paca
Family Ctenomyidae
Ctenomys
mendocinus
, 777, Mendocino Tuco-tuco
talarum, 730, Talas Tuco-tuco
Family Octodontidae
Octodon degus
, 67, Degu
mimax, 853, Viscacha Rat
Spalacopus cyanus, 594, Cururo
Tympanoctomys barrerae, 646, Red Vizcacha Rat
Family Echimyidae
Subfamily Dactylomyinae
Dactylomys boliviensis, 745, Bolivian Bamboo Rat
Subfamily Eumysopinae
Thrichomys apereoides
, 741, Punaré
Proechimys albispinus
, 693, White-spined Spiny Rat
dimidiatus, 441, Gunther's Spiny Rat
iheringi, 536, Thomas' Spiny Rat
Family Capromyidae
Subfamily Capromyinae
Geocapromys brownii
, 201, Jamaican Hutia
thoracatus, 341, Swan Island Hutia
Family Myocastoridae
Myocastor coypus, 398, Coypu
Order Lagomorpha
Family Ochotonidae
Ochotona collaris
, 281, Collared Pika
princeps, 352, American Pika
Family Leporidae
Brachylagus idahoensis
, 125, Pygmy Rabbit
Lepus alleni
, 424, Antelope Jackrabbit
arcticus, 457, Arctic Hare
californicus, 530, Black-tailed Jackrabbit
callotis, 442, White-sided Jackrabbit
flavigularis, 423, Tropical Hare
insularis, 465, Black Jackrabbit
othus, 458, Alaskan Hare
timidus, 495, Mountain Hare
townsendii, 288, White-tailed Jackrabbit
Pentalagus furnessi
, 782, Amami Rabbit
Romerolagus diazi
, 360, Zacatuche
Sylvilagus aquaticus
, 151, Swamp Rabbit
audubonii, 106, Desert Cottontail
bachmani, 34, Brush Rabbit
cunicularius, 412, Mexican Cottontail
floridanus, 136, Eastern Cottontail
graysoni, 559, Tres Marias Cottontail
insonus, 568, Omilteme Rabbit
mansuetus, 464, San José Island Brush Rabbit
nuttallii, 56, Mountain Cottontail
palustris, 153, Marsh Rabbit
transitionalis, 55, New England Cottontail
Order Macroscelidea
Family Macroscelididae
Elephantulus rufescens, 204, Rufous Elephant-shrew
Petrodromus tetradactylus, 682, Four-toed Elephant-shrew
Rhynchocyon chrysopygus, 117, Golden-rumped Elephant-shrew