Biology 203 Cell Biology Laboratory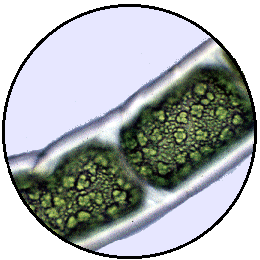 Instructor: Graham Kent, Sabin-Reed Hall 215, X3820
email: gkent@smith.edu
Office Hours: by appointment
---
On-Line Tutorial/Animations:
Light Reactions in Photosynthesis
---
Web Links:
MICROSCOPY AND MICROSCOPES (thanks to Mr. Briggs)











VISUALIZING MOLECULES
How to use Chime A short primer on how to use chime. A short tutorial on protein secondary structure using Chime.

DNA Structure by Eric Martz at Umass. Cool animations! Great 3-D graphics, but you will need to have the Chime plug-in for your browser.

The Protein Data Bank (PDB) Archive of experimentally-determined, biological macromolecule 3-D structures from the Brookhaven National Laboratory.
3-D Molecular Structures An excellent database of many types of molecules. Each molecule is reprsented either as a 2-D "gif" image, or if you have the chime or VRML "plug-in" (see above), you can observe the molecule in 3-D. The molecules become more meaningful when you can use your mouse to rotate them in 3-D space.
---

Web Sites with Collections of More Links:

BioChemNet - biology and chemistry educational resources online maintained by Dyann K. Schmidel is organized into topics of General Biology, Cell Biology, Genetics, Microbiology, Biotechnology, General Chemistry, Organic Chemistry, Biochemistry, Science News & Journals, Lab Safety, Science Careers, Words of Wisdom, and Free ClipArt. There are links for children through adults and teachers will find this a most desirable resource center for locating the aristocrats of internet science education projects. A great diversion is a hop over to Barnes & Noble from this site by Dyann K. Schmidel, Ph.D

Biological Molecules has many links to sites that help you find information on almost any topic in biochemisry.

The BioNet Software Compendium This resource contains a lot of information, including, but not limited to, biochemistry, molecular biology, genetics, and histology.

---


page revised 10/04