Stop wasting paper and post your departmental events and announcements on the Clark Science Center TV (cscTV) network. There are now TEN Digital Signage displays located throughout the Science Center.
When finished following the instructions below upload your digital slide file using the:
Digital Signage Submission Form
Slide Creation Instructions & Templates
Follow these instructions or use the provided templates to make compatible content to post on cscTV. Send finished flyer to your departmental assistant.
Slide Layout and Safe Areas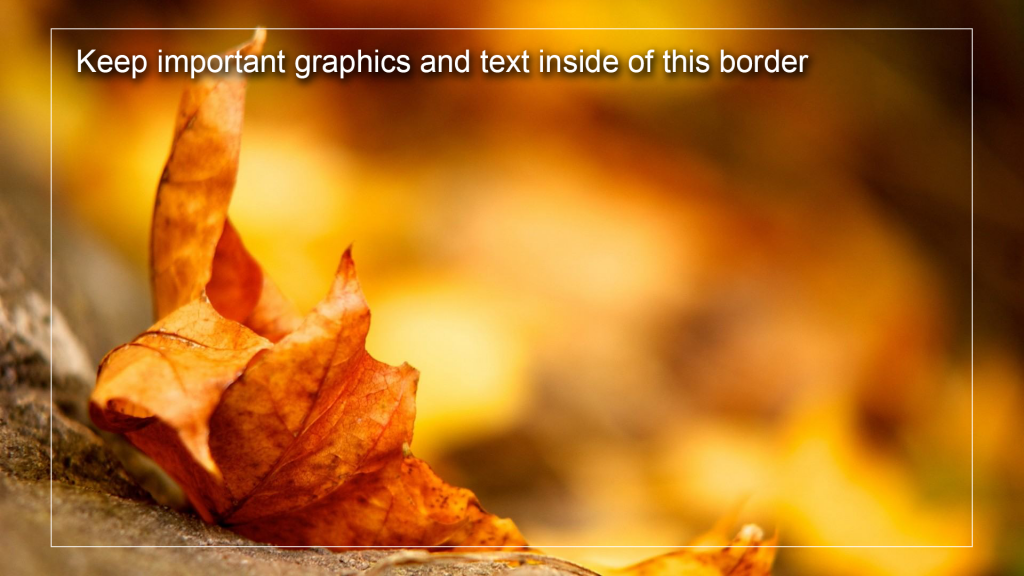 Slide Dimensions & File Type
For best results set slide size to: 1920 x 1080 pixels (or 26.67 x 15 inches) at 72 pixels/inch
For Powerpoint on Windows set slide size to: 20 x 11.25 inches at 96 pixels/inch (default)
Save as file type: Portable Network Graphics (.png)

Pictures/Photos Tips:
Start with the highest resolution images as possible
Do NOT increase image size, images will pixelate when they are made larger
Captions —> use photoshop, preview or iPhoto to annotate
Labeling if needed can also be done in powerpoint and/or keynote
If using Photoshop for text, use anti-aliasing

Slide Fonts:
Use San Serif fonts as they are easier to read
Do not use more than 2 fonts per slide